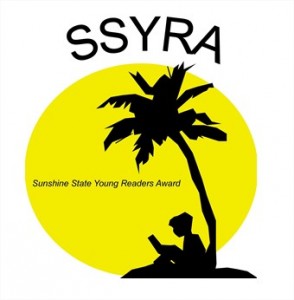 ---
Sunshine State Young Readers Award
Grades 3 – 5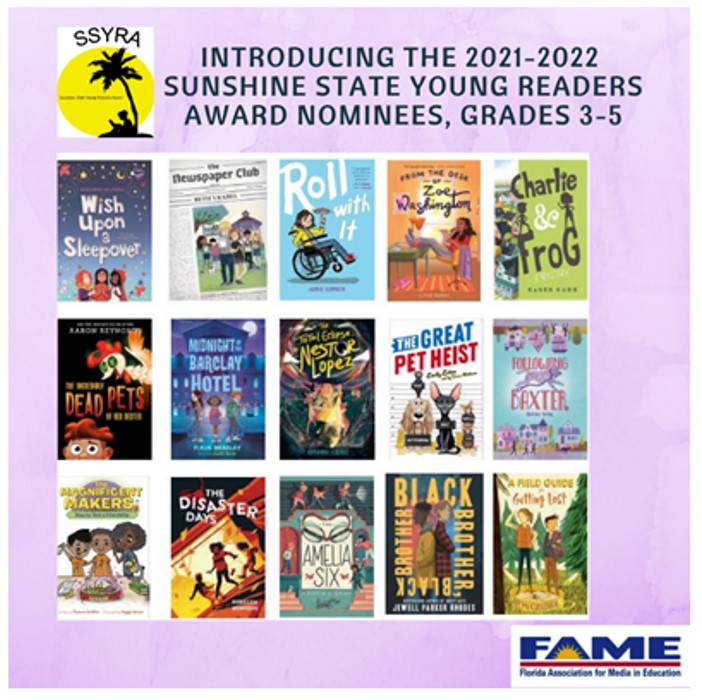 AR Reading Level & Quiz Number list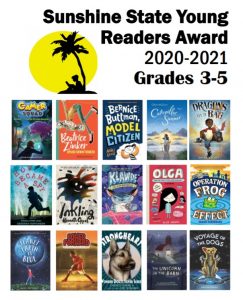 ---
About the Program: The Sunshine State Young Readers Award (SSYRA) Program is a statewide reading program.
The purpose of the SSYRA Program is for students to read books for pleasure that are on, above, and/or below their reading level.
*****************************
Please note that these books are chosen for students in grades 3 – 5 by the state SSYRA committee. 
*****************************
Based on the subject and reading level, some of the books will be better suited for your child than others.  You are encouraged to become familiar with the books and if there are any books that you are not comfortable with your child reading, please contact Mr. Edeker.  The set of 15 titles will be available for check out from our media center, your local public library, and every class will have a set of books provided by our wonderful PTO!!!
Incentives and Rewards: Throughout the year, we offer incentives and rewards for levels of reading achieved by students. Students will keep a record of their SSYRA progress by placing stickers in their library folder.  In order to receive stickers for reading SSYRA books, students must pass the required quiz (using the Accelerated Reader database) with a score of 60% or higher.    WE DO NOT USE BOOK TACO TO TAKE SSYRA QUIZZES.
Students receive the following prizes for reading the following SSYRA book totals:
3 Books = Vote for your favorite book in April
5 Books = Free Book
10 Books = Book mark and Book bag
15 Books =  8 X 10 photo on the SSYRA Wall of Fame, Medal & Certificate
Announcing the 2019 – 2020 SSYRA Winner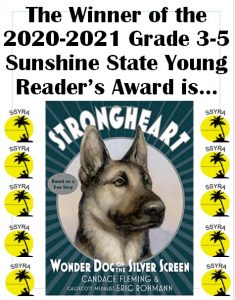 Previous SSYRA winners 
2020-2021 Strongheart by Candace Fleming
2019-2020 Wedgie & Gizmo by Suzanne Selfors
2018 – 19 Wish by Barbara O'Connor
2017 – 18 The Wild Robot by Peter Brown
2016 – 17 The Terrible Two by Mac Barnett & Jory John
2015-16 Pie by Sarah Weeks
2014-15 Escape from Mr. Lemoncello's Library by Chris Grabenstein
2013-14 The Candymakers by Wendy Mass
2012-13 The Familiars by Adam Jay Epstein and Andrew Jacobsen
2011-12 Out of My Mind by Sharon Draper (3-5) (6-8)
2010-11 Obi, Gerbil on the Loose by Michael Delaney 
The Sunshine State Young Readers Award Program is jointly sponsored by FAME and the Florida Department of Education Questions about SSYRA? Contact the FAME SSYRA Committee Chair or Katrina Figgett at DOE.