PVPV / Rawlings Food Services

---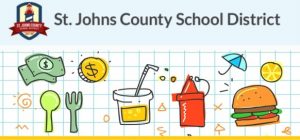 SchoolPay to Replace PayPams
Beginning July 22, 2019, the Food and Nutrition Department will start using SchoolPay for automatic payments of school breakfasts and lunches.  Any balance that you had in PayPams will automatically be transferred over to SchoolPay.
If you have an existing account set up with SchoolPay, you will now have access to the "Food Services" tab, in addition to any other payment items you currently use.
If you do not have an existing account and wish to use this service, please click the SchoolPay button to set up your new account.
The SchoolPay icon is located on our school's home web page or on the school district's main web page.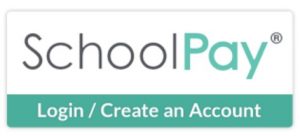 ---
PVPV Inspection September, 2019
Rawlings Inspection September 2019
---
Hello and welcome back!
I am Jessica Peto the Food and Nutrition manager for PV/Rawlings.  Every child this year will be provided with a lunch account. You may go to schoolpay.com hit the food service tab to add funds to your student's account.  Also on schoolpay.com you will be able to see your child's purchases and how much money they have left on their account.  You may also send in money with your student. Please have your students first and last name in a sealed envelope.  Also on Schoolpay.com you can sign up for alerts about your student's account.
Please keep your student's account current. Your child may get breakfast every day. Your child's breakfast includes breakfast entrée, fruit, juice and milk. Your child's lunch includes a choice of one entrée, choice of vegetables, choice of fruit and milk. If your child gets a second entrée then he or she will be charged as ala carte. We also have a one cool box daily for lunch that includes yogurt, graham crackers, slice apples carrot dippers w/ranch, choice of another vegetable and milk. Here are some items we sell in our cafeteria.
School breakfast    $1.25                           
School lunch $2.80
Dry Cereal  $0.60                           
Extra entrée $2.25
Fruit $0.75
One Cool Box $2.80
Yogurt $ 0.75
Vegetables     $0.75
Graham crackers $0.75
Gold Fish $0.75
Milk $0.60
Water $0.75
Cookies (Thurs. only) $0.40
Garlic toast $0.35
Cheese sticks $0.75
Fruit snacks (Rawlings only) $0.80 – $1.00
Ice cream (Friday only) $1.00
Pudding (Rawlings only) $0.80
Pop Tarts $0.80
Papa John's slice $1.85
Popcorn and variety of corn chips (Rawlings only) $1.00
Starting on August 28 and every Wednesdays only we will be serving Papa John's pizza. Each slice is $1.85 every thing that your child gets with papa John's will be charged as ala carte.
If you have and questions or concerns please email me at [email protected] or call me at 904-547-8576. Thank You!