Dear Sea Turtle Families!
Since we do not know what August and the new school year will look like due to the ongoing virus, there is a chance we may have to reduce our group sizes which will result in a waiting list.  Space will be given on a first come first serve basis.  If you are planning on sending your child to before and/or after care it is IMPERATIVE that you get them registered and pay the registration fee immediately to secure their spot.  
To give you an idea of where our numbers stand as of now, if we had to reduce our group sizes to as few as 15 that leaves about 25 spots.  To keep things fair, starting immediately, when I receive your registration form and fee it will be date stamped in case we need to start a waiting list.  The waiting list will be in order of date received.
Again, we do not know what will be as of August, this is just  something we are doing to be prepared.  Hopefully it will all be a moot point!
We will keep you posted with information regarding the new school year as we receive it.
Hope you are all enjoying your summer and hope to see everyone in August!
Lynda Wing, Coordinator
---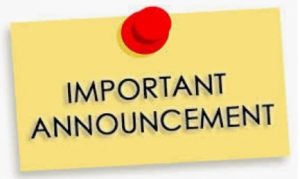 ALL ENRICHMENT CAMPS ARE CURRENTLY ON HOLD UNTIL WE RECEIVED FURTHER INFORMATION FROM THE SCHOOL DISTRICT REGARDING THE 2020-2021 SCHOOL YEAR.  WE WILL INFORM EVERYONE VIA SCHOOL MESSENGER ONCE WE HAVE FURTHER INFO.
IN THE MEANTIME THE FOLLOWING ARE SOME NEW CAMPS WE ARE THINKING OF ADDING THIS SCHOOL YEAR:
STEPPING STONES ACTING (INCLUDES TV, FILM, ETC.)
PVB CHAMPION TENNIS
PVB CULTURAL ARTS
CHALLENGE ISLAND
FIRST TEE GOLF
We will post information shortly.
Thank you
---
Extended Day Information
2020 – 2021
SCHOOL MESSENGER – Registration
ENRICHMENT CAMP Registration
(Watch for Fall information coming soon!)
---
If you would like to pay by Credit Card:
www.schoolpay.com 
You must fill out the Registration Form and forward to Extended Day, Attn:  Coordinator
---
The Extended Day Program is only open on the 180 regular scheduled school days.
We are closed on all student holidays, teacher plan days, etc
Summer Contact Number
904-874-7774
 Lynda Wing, Director
Email
Office: 904-547-3830
Cell: 904-874-7774
FAX: 904-547-8575
St. Johns County School District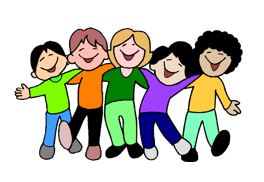 Enrichment Camps
*** VERY IMPORTANT ***
There is a one time $25 fee for Non-Extended Day students attending Enrichment Camps!

If you would like to make the Non-Extended Day Enrichment Camp Registration Fee by Credit Card go to:
www.schoolpay.comYou must fill out the Registration Form and forward to Extended Day, Attn:  Coordinator
Non-Extended day ENRICHMENT CAMP Registration Form
Click on the camp name for information:
Challenge Island
Wednesday
2:00-3:00
Club Scientific
Tuesday: K – 2nd Grade
KidzArt
Thursday: K – 2nd Grade
Debbie's Dance Company
Wednesday
Jazz/Hip Hop @ 2:00
Acrobatics @ 3:00
Drama Kids
Friday
First Coast School of Music Lessons Flyer
Monday/Wednesday/Friday
LEE Language
Thursday 3:00 – 4:30
***This is the ONLY camp that does not pay the $25 non-extended day fee.
Engineering for Kids
 Wednesday: 3rd – 5th Grades
Wednesday: K – 2nd Grades
First Tee
Tuesday, 3: 00 – 4:00
March 24th – April 28th
Soccer Shots
Thursday
Sports Academy
Friday
The Knight School Chess Team
Friday
3:00 – 4:15