2021 – 2022
---
Note: ACE Registration will be closed from June 15th – July 1st.
Registration for 2021-2022 will reopen on July 1st.
Note:  SchoolPay.com will be shut down from June 15th through – June 30th.
It will reopen on July 1st.
You may still register via email, mail, drop at Rawlings front office and pay pay check. 
We need to close out our 2020-2021 School Year to start the new 2021-2022 Year.  Thank you!
ACE BASICS:
Reminder:  Your child's spot is not secured until we have your registration form and fee.   
PAYMENT:
Payments #1 due  August 2nd.  Payment #2 due on August 25th.
Starting September 1, all payments are due on the 10th of the month.  (see payment schedule on website)
COVID:
We will be following all Covid procedures issued by the school district.
***COVID PROCEDURES WILL BE UPDATED WHEN NECESSARY.
WATER BOTTLES: 
Please be sure your child has a water bottle, marked with their name.  We will provide ice water when playing outside during the hot weather months.
SICK CHILDREN:
Please do not send your child to school if they are not feeling well.   If a child becomes ill at ACE you must pick them up immediately.  Please make sure you have a back-up plan in case you are at work, etc.  this is for the safety of everyone.
All policies and procedures/rules apply to both AM and PM care.
MORNING CARE:
Morning Care will be in the PV Cafeteria, same as last year.  You must park your car and walk your child in the building. There will be a desk at the door when you come in.  
They may purchase breakfast at 8:00 am.
AFTERNOON CARE:
Will be held in the Rawlings building as usual.  You will pick your child up in the Rawlings front office after you sign them out.  Parents will wait in the front entrance lobby and are not allowed beyond the main lobby.   
YOU MUST PICK YOUR CHILD UP NO LATER THAN 6:00 PM.
Lynda Wing, Extended Day Coordinator
904-547-3830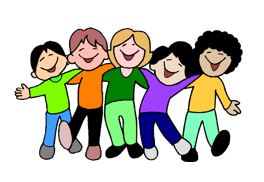 Summer Enrichment Camps
Some of our Enrichment Camps are holding summer camps this year.
S4 Sports – Will be holding their camp at Rawlings in weekly sessions the weeks of June 14 – July 19th.  Please use this link to go their flyer for information.
Kids Can Code is also holding summer camps.  Check their website for information.
You can also use PeachJar for other Enrichment Camps that may be holding Summer Camps or check with the Camps themselves.
2021 – 2022 Enrichment Camps
There is a one time $25 fee for Non-Extended Day students attending Enrichment Camps!
The following camps are expected to be here next year:
All camps start immediately after school.
Click on the camp name for information:
(Camp information will be added as it becomes available)
Monday
Chess
Kick Start Art
1st Coast Symphony
---
Tuesday
Club Scientific
Florida Film Academy
Golf
---
Wednesday
Coach Polster's Camp
Dance
Chess
Tennis
---
Thursday
KidzArt
Spanish
Soccer
---
Friday
Drama
Engineering for Kids

If you would like to make the Non-Extended Day Enrichment Camp Registration Fee by Credit Card go to:

You must fill out the:
Non-Extended day ENRICHMENT CAMP Registration Form 
and forward to Extended Day, Attn:  Coordinator