May 14, 2021 will be the last day to take AR quizzes for prizes.
---
The AR database will be online until mid-July. 
Any SSYRA or SSYRA Junior quiz taken during this time will count for the 2021-2022 school year. 
ONLY SSYRA/SSYRA Junior QUIZZES WILL COUNT FOR THE 2021-21 SCHOOL YEAR.
The AR database will go offline mid-July to reset for the upcoming school year.
***New students to our school must wait until school starts in August to take SSYRA AR quizzes.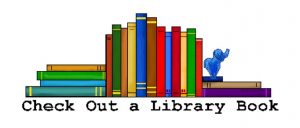 Library Links
---

PVPV MEDIA CENTER
Kindergarten, 1st & 2nd Grades
Mrs. Gallaher, Library Media Specialist
---
RAWLINGS MEDIA CENTER
3rd, 4th & 5th Grades
Mr. Edeker, Library Media Specialist

---
Library Media Center Vision
"The mission of the library media program is to ensure that students and staff are effective users of ideas and information." Information Power 1998
PVPV / Rawlings Elementary Library Media Center Mission & Goals
2020-2021 PVPV Rawlings Collection Development Policy