The last day to take Summer AR (Accelerated Reader)quizzes is July 17th.

REVISED SCHOOL START DATES. 
More information coming soon!
Upcoming Events
August 11th :Teacher Training Day
August 12th : Teacher Training Day
August 13th– Teacher Planning Day
August 24th : Teacher Optional Flex Day
August 25th– August 28th: Pre-planning
August 31: First Day for Students
September 7: Labor Day – No School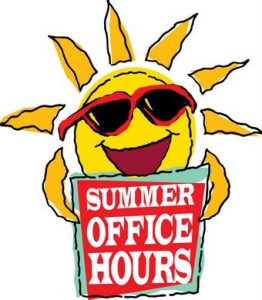 7:30 – 3:30
Rawlings  Main Office
---
Kindergarten 2020-2021
---
---
School Supply Lists

Troubleshooting Schoology for Parents and Teachers (revised)
---
School Hours
8:05 – Doors Open
8:15 – First Bell: Students report to class
8:20 – Morning Announcements aired via closed-circuit
8:25 – Tardy Bell
Daily Dismissal
Car Riders @ 2:45 (1:45 Wed)
Bus Riders @ 2:45 (1:45 Wed)
Walkers & Bike Riders @ 3:00 (2:00 Wed)
School District Master Calendar
District-Wide Registration
Registration for the 2020-2021 school year will begin on March 2nd.
New Students
District-wide registration for the 2020-2021 school year will begin on March 2nd. Starting on that date, you will be able to click the Register My Child For School button on our school website to complete an online registration form for your child.
Returning Students
Returning Student Verification email forms (snapcodes) will begin sending on Wednesday, April 29, 2020. Please note: you may receive your children's snapcodes on different dates, depending on student grade level and the school each child attends.
Current 6th grade students: Snapcodes for all 6th grade students will be sent at a later date due to the tdap vaccination requirement. If your 6th grade student is up to date with all immunizations, including the tdap immunization, and you have an updated copy of their HRS 680 immunization form, you can email [email protected] to request your child's snapcode. Otherwise, all 6th grade snapcodes be sent in the next few weeks.
Attention PVPV Parents!
For student safety, if your child is late to school (after 8:25), you must park and walk your child into the building and sign in at the front office.
Transportation Changes
& Early Pickups
Please arrange transportation changes and early pickups before 2:00 (1:00 on Wed). Please call if you have transportation changes for your child.
PVPV (904) 547-3820
Rawlings (904) 547-8570
Attendance
Please email and include student's name, teacher, and reason for absence.
Attendance for PVPV (K-2)
Attendance for Rawlings (3-5)
Excused absences include: personal illness,
illness of an immediate family member, a death in the family, religious holidays of the student's established religious faith, required court or law agency appearances, public functions, state competitions, scheduled doctor or dentist appointments.
Unexcused absences include: shopping trips, pleasure trips, suspension from school, appointments without prior approval except in case of emergency,
truancy, and other avoidable absences. For a complete list of excused and unexcused absences, refer to the Student Code of Conduct.
FortifyFL is a website and app developed at the direction of the Florida Legislature. Any student, educator, parent or member of the public can report school safety concerns directly to law enforcement and school administrators anonymously and easily through the FortifyFL app or getfortifyfl.com.
This is just a reminder that anyone (parent, guardian, friend, neighbor, aunt, uncle) must have school access to attend an event at PVPV-Rawlings Elementary, have lunch with a student and/or attend an awards assembly. If you have not already done so, please complete the School Access Form. The process for approval may take up to 4 weeks, so please fill out the application sooner than later for any guests that would like to have school access. Once the application is approved, school access will be valid for three years.
In 1998, the St. Johns County School District, along with area businesses, youth organizations and civic groups, selected the national character education program of CHARACTER COUNTS! as a countywide initiative to instill positive character traits in our young people.