Search for Books in our Library using Follett Destiny
Select the correct school to begin your search!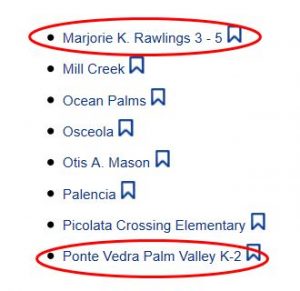 To view a list of every book in our library:
change the material type to book by clicking on the drop down arrow
click enter.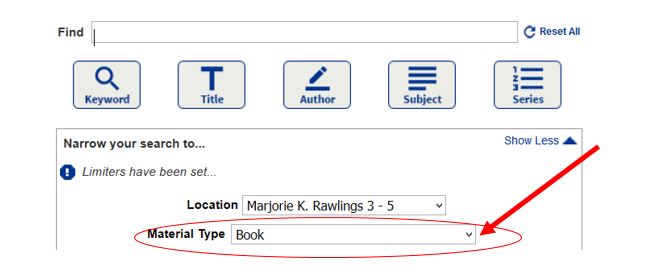 ---
Our eBook library has over 299 online books for students to read on their personal technology devices anywhere, anytime!  This electronic library includes a variety of K – 5 picture books, fiction, nonfiction and graphic novels.
To search our eBook database:
1) Click on the Follett Destiny button in any Student Sites web page
2) Click on Marjorie K. Rawlings 3 – 5
3) Click on Destiny Discover to search and read eBooks online!
eBook user name = turtles       eBook password = r _ _ _  (fill in the blanks)
---
Library Media Center Vision
"The mission of the library media program is to ensure that students and staff are effective users of ideas and information." Information Power 1998
PVPV / Rawlings Elementary Library Media Center Mission & Goals
PVPV Rawlings Collection Development Policy
---

 PVPV MEDIA CENTER
Kindergarten, 1st & 2nd Grades
Lori Gallaher, Library Media Specialist
Email: [email protected]
Nikki Perry, PVPV Library Parapro
Email: [email protected]
RAWLINGS MEDIA CENTER
3rd, 4th & 5th Grades
Vance Edeker, Library Media Specialist
Email: [email protected]
Connie Smith, Rawlings Library Parapro
Email: [email protected]